#PLANETLOVE Leggings = SOUL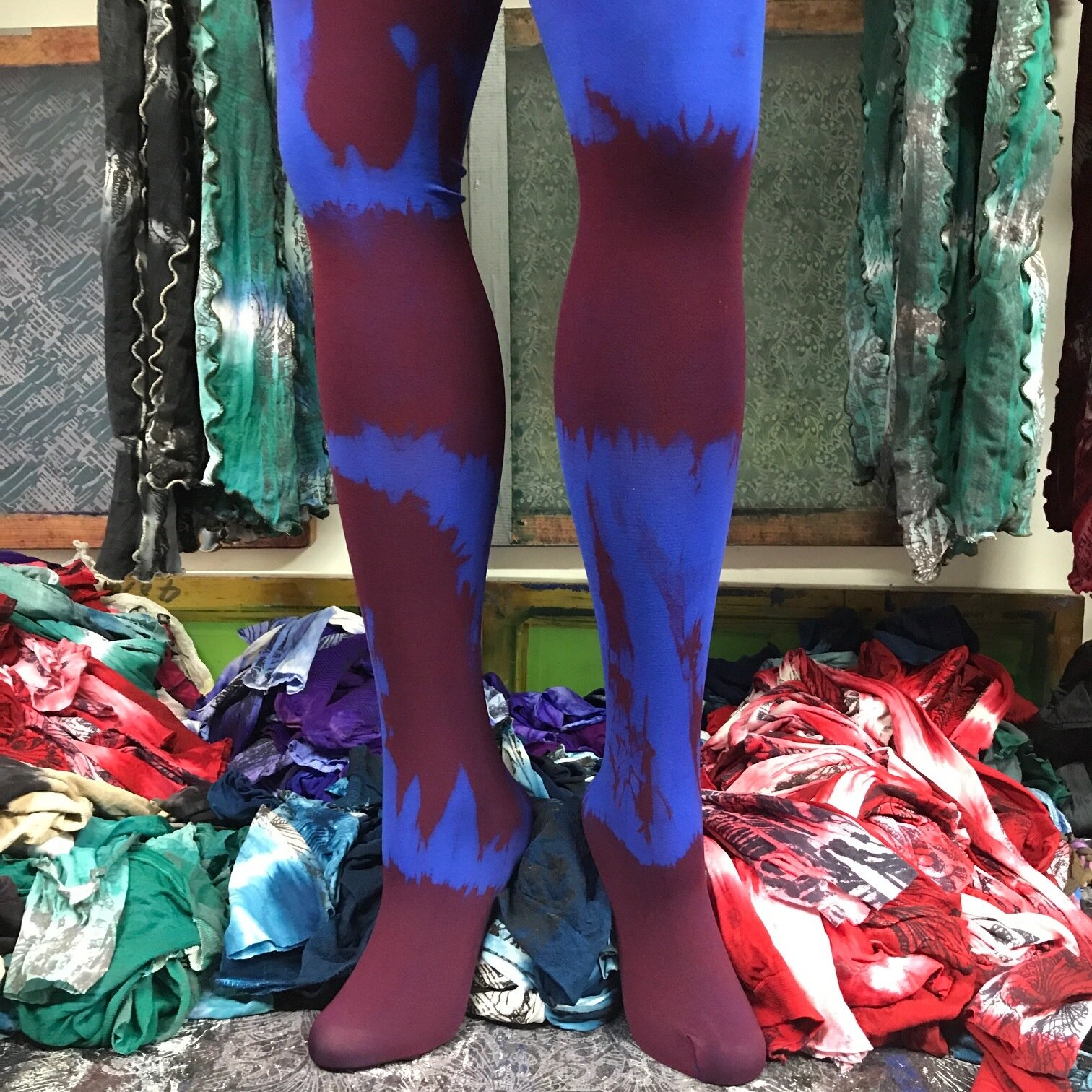 #PLANETLOVE Leggings = SOUL
Welcome to our #PLANETLOVE legging collection - which happens to be our last recycled legging collection made from Canadian made hosiery.
This unique limited edition legging collection combines our love of historical dye techniques such as shibori (Japanese term for resist dyeing) using our zero waste sequential dye process.
The #PLANETLOVE = SOUL combination came into fruition when we first began sorting the materials in the studio before the dye process began. This dynamic colour combination represents our passionate yet infinite connection to textiles - its history and to the planet. It is meant to represent the red of the earth and various blues that rests upon our eyes amongst the sky and water that surrounds us.
They are comfortable and made from recycled nylon with lycra and fits up to 200lbs. But please don't let the sizing scare you if you are a small size or if you are taller or larger in any way. We have tested these legging out on various sizes and shapes and can tell you that these designs do not disappoint! The slight lycra content makes these feel more like a legging rather than a tight are they are a bit thicker than your usual legging.
Perfect for wearing with dresses, tunics, sweaters or paired with your favourite skirt or shorts.
We recommend for care to machine wash on delicate in cold water and hang to dry. To reshapen if you feel they are a bit lose put in dryer on low tumble dry.
Please note: some of our leggings may come with a unique detail or surprise in the construction that features our signature visible mending technique. Not all of our leggings features this but if you do receive a pair with this - you or the person you are gifting this is to are one lucky person!
All leggings are final sale only. No returns or exchanges.